Psychotherapeutic Counselling and Trauma Therapy in Farnborough and Farnham
Hello, my name is Lisa. Thank you so much for taking the time to visit my website and considering me to be the one to walk alongside you during this very difficult but rewarding journey.


Covid-19 has shaken us to our very core as we face so much loss…our freedom, employment, financial stability at best, loss of loved ones and our own lives at worst. Please avoid the media and just trust the daily press release and the NHS website. Try to keep to a routine as best you can, and keep distracted with free online courses, exercise and meditation apps, audible books, DIY and spending quality time with each other, and use technology to keep in touch with those who are alone. Feelings of fear, anxiety, powerlessness and sadness are inevitable, but they will change nothing, so do your best to focus on anything that makes you feel better. This won't last forever, and we will get though it together!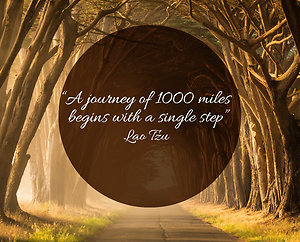 Individuals 16+ Face to Face Therapy

Zoom Online Therapy

Home Visits

CBT

Guided Meditation

Guided Imagery and Visualisation

Rewind Therapy (Trauma and Phobias)

Short Term Solution Focused Therapy

Long-term open-ended Therapy
My Approach
As an Integrative Relational Counsellor/Psychotherapist I am qualified in Humanistic and Developmental-Psychodynamic perspectives. I am trained in Cognitive Behavioural Therapy (CBT) and incorporate Mindfulness into my Practice.

I have received specialised training in the 'Rewind Technique' facilitating fast trauma, anxiety, panic and phobia recovery.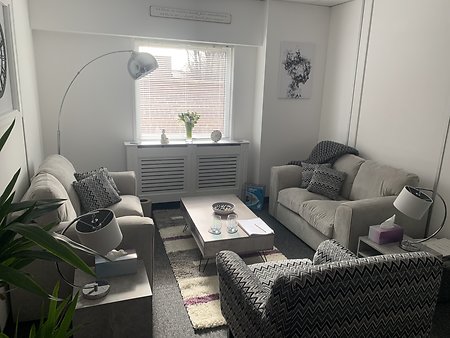 I provide a safe, empathic and warm space in which a therapeutic relationship of trust, respect and equality can be built. Only you know what it is like to be you, so it is important for you to be listened to, and feel valued and secure enough with me to explore your thoughts and feelings, and to be able to make sense of your experiences or patterns of behaviour without fear of criticism or judgement.

Counselling can sometimes be painful, and psychotherapy can be hard work, but with the commitment from you to attend each week they can be incredibly healing, rewarding and empowering.
Professional Experience
I currently have my own Private Practice in Farnborough and am an Affiliate with The Eaves Counselling and Psychology in Farnham and Guildford. Prior to this, I worked at the Farnham and Guildford Colleges as a student and staff counsellor.

In addition to private practice, I volunteer for the Rape and Sexual Assault Support Centre (RASASC) in Guildford working with adult survivors of childhood sexual abuse and victims of sexual assault.

Prior to becoming a counsellor and psychotherapist, I worked in frontline services such as the criminal justice system, children's centres and the Citizens Advice Bureau in addition to volunteering as a mentor for SSAFA and The Prince's Trust.

Training, Qualifications and Expereience

Academic
First-Class BA (Hons) Integrative-Relational Counselling Degree – Middlesex University
NCFE Certificate in Counselling Skills and Theory – Guildford College
NCFE Certificate in Helping Skills – Guildford College

Professional
The Fast Trauma and Phobic Cure Rewind Technique – Human Givens Institute
Clinical Applications of Polyvagal Theory in Trauma Treatment – Psychotherapy Excellence UK
Mindfulness Based Reduction Course – Kingston College
NCFE Certificate in Equality and Diversity
Certificate in GDPR Awareness (General Data Protection Regulation)

Personal
High Sheriff Award in Recognition of Great and Valuable Services to the Community

CPD (Continuous Professional Development)
Stabilisation Work with Complex Trauma Counselling
Working with Survivors of Childhood Sexual Abuse
Working with Domestic Abuse
Working with Shame
Working Therapeutically with Dissociation
Family Therapy and Family Dynamics – Winchester University
Engaging Children and Young People
Communicating with Families